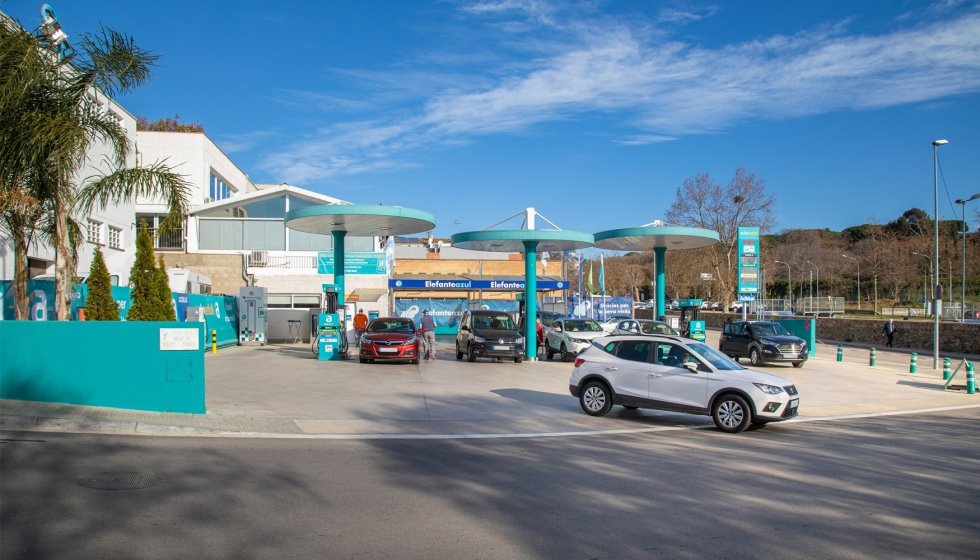 Spanish retail fuel operator Grupo Moure, in collaboration with Aquaimpact, carried out new initiative in Barcelona to encourage commitment to the environment and promote sustainable practices, especially recycling, among the local community.
The action consisted of the distribution of 5,000 bottles of water from its Autonetoil service station in Vilanova i la Geltrú to central places of the city, such as Rambla de Vilanova and Platja del Far, to passers-by and residents. At the same time, games were held with the public to raise awareness about the importance of recycling and environmental protection that were captured on video on social networks.
In addition, on the occasion of this campaign, those drivers who visited Autonetoil Vilanova and presented one of the bottles distributed empty received a discount of up to two cents per litre of fuel. "These bottles will be collected and subsequently sent to a recycling point, thus emphasizing Grupo Moure's commitment to sustainability," explained Miquel Bertrán, Marketing Director of Grupo Moure.
"This disruptive action at Autonetoil Vilanova reinforces our corporate values of disruption and support for young people and their innovative ideas. We want to convey the message that we can all do our part to protect the environment, and this action is a step towards that goal," added Bertrán, who reveals that Grupo Moure has plans to carry out a similar initiative at the Mataró service station soon.
---
---