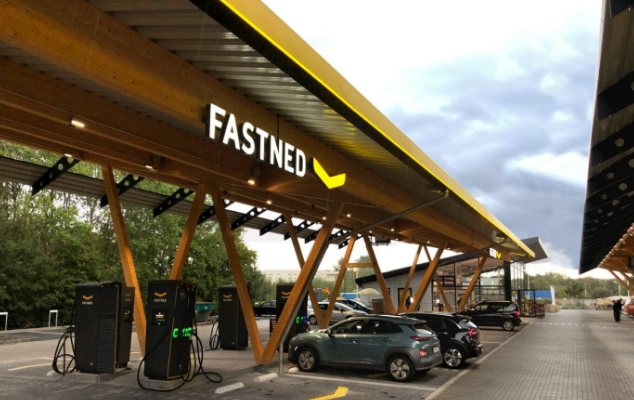 Fastned and Tesla, who are demanding in a lawsuit that they too be eligible to install charging stations along the German motorways, do not yet know where they stand. The court in Düsseldorf, where they had filed a case about this, first wants certain questions answered by the European Court of Justice in Luxembourg.
Fastned and Tesla are working together against the German government and Tank & Rast, the company that operates about 95 percent of German parking lots and gas stations along German highways.
The Dutch Fastned, which aims for a network of charging stations along the European highways, and Tesla (which also opens its superchargers to other brands) want the construction of charging stations along the German highways to be tendered separately.
However, the German government is not in favour of this. Since the late 90s, almost all parking lots and petrol stations along the German motorways have been operated by Tank & Rast. The German company has virtually a monopoly.
Motorway operator Autobahn GmbH expanded that concession with charging stations in 2021 and the German cartel watchdog already ruled that it was allowed.
Fastned and Tesla believe that there should be public tenders for charging stations. They say that charging electric cars is a fundamentally different industry than refueling, with a different revenue model as well.
For example, there are often different prices for subscribers and non-subscribers and many charging companies do not also do fossil fuels. To challenge the existing concession, Fastned and Tesla started the lawsuit.
The judge now rules that he wants more clarity about the admissibility of changes to existing concession contracts. He wants a ruling from the European Court.
Fastned considers the move to the European Court of Justice undesirable. "The extension of the decision-making mine that is likely to accompany this will also not benefit the expansion of the charging infrastructure," the company told ANP. Fastned currently has 37 charging stations in Germany, but not yet along the motorways.
Original article; No German motorway concessions for Fastned and Tesla charging stations for the time being | TankPro.nl
---
---