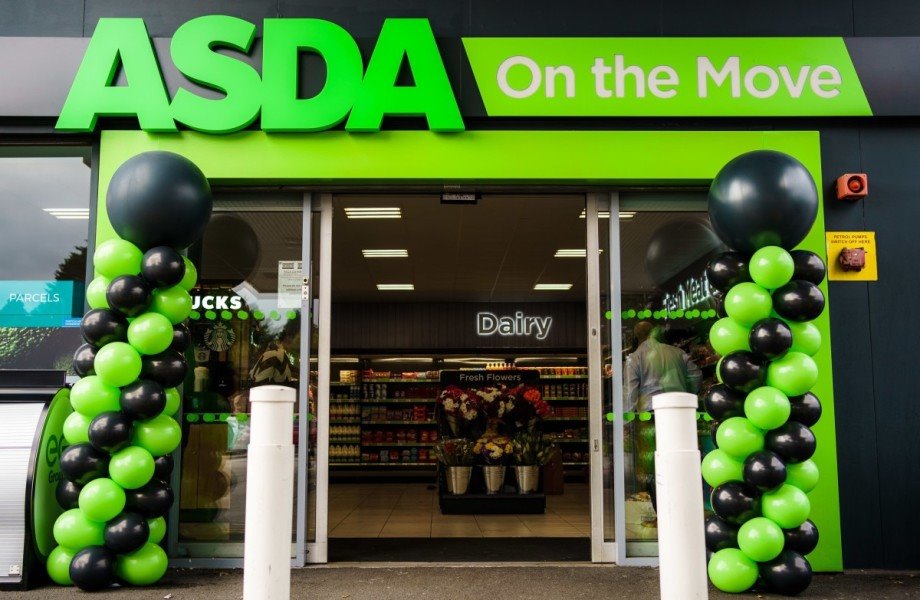 Asda's "transformational" buyout of EG Group last month is set to make the supermarket a big player in the forecourt retail market.
The big 4 UK supermarket acquired its stablemate's 350 petrol filling station sites and over 1,000 food-to-go locations in the UK for £2.27bn to accelerate its growth in convenience, retail and foodservice.
But how can Asda grow in forecourt retail, and what can it do differently? Grocery Gazette looks at the market and the big opportunities and challenges in it.
Forecourt market dominance
The big fuel giants currently dominate the world of forecourts. BP has the largest share of the £52bn forecourt market in the UK, according to GlobalData.
Coming in second is Shell, and trailing behind is Tesco, Sainsbury's, Morrisons and Asda, among a host of other independent retailers.
GlobalData claims that forecourt product and service offerings are becoming increasingly important for fuel companies, and are being driven by customer demand for convenience.
What can Asda do differently to other retailers in this crowded market to win in the world of forecourt retail?
"Bringing in a more discounted offer would set Asda apart from Shell and BP," forecourt expert and founding member of The C-Store Collective, John Heagney says.
"Forecourts with good convenience stores are the fastest growing part of food retailing.'
Heagney describes the sector as "buoyant". He says it is "dynamic, fast moving" and that generally forecourt stores "operate at high standards with broad product ranges".
"The food-to-go offer from forecourts is gaining traction at speed, and with Cooplands Bakery [which Asda owners the Issa brothers bought in 2021] now part of the Asda group, this will continue to develop."
One area of forecourt growth might be off limits for Asda: alcohol sales.
Heagney questions: "EG sites have never had off licence sections for religious reasons, will this now change?
"With off licence sections, the potential for increased sales and profit is staggering – the EG sites were profitable without alcohol so this could be a game changer."
The rise of the top-up shop
The design of supermarket forecourts has been shifting in recent years, not just due to the increasing number of electric vehicles and charging stations, but also how consumers are using them as local convenience stores for a quick top-up shop.
This type of shopping is on the rise. According to the Association of Convenience stores (ACS), there are currently 8,379 fuel forecourt sites in the UK, and 7,407 of them have shops attached.
At the moment, fuel sales is the largest category out of the mix of car wash sales, convenience sales, and foodservice sales, but some diversification is expected over the next ten years.
However, this mix is set to shift.
"The supermarket's use their forecourts as footfall drivers. In 2021, over 60% of people visiting a forecourt came for a non-fuel reason," KPMG head of retail Paul Martin says.
"Traditionally, convenience stores and forecourts were more about buying tobacco, alcohol and maybe some snacks on the go. But now it's about fresh produce, meaning forecourts have to extend their ranges. If a family wants to go and shop for a meal in the evening, a bottle of Jack Daniels and a pack of Marlboro's is probably less appealing to the toddlers."
Martin adds that convenience retailing, which includes stores in forecourts, have seen a lot of growth in recent years, primarily due to Covid.
"In the last couple of years, shopping behaviours have changed, and more consumers in urban locations have taken a liking to the top-up shop. In rural locations, sometimes convenience or forecourt stores are the only places you can go to do your local shop.
"Therefore, lots of consumers interacted with convenience shops in both urban and rural settings during the pandemic as they saw them as their local grocery shops. Convenience has this great opportunity to continue to grow, but it has to change its product mix to appeal to a broader set of consumers – that's the big opportunity."
The big challenges
Martin believes the real challenge is that convenience stores will become more expensive to run.
"That is because they have less space than bigger supermarkets and therefore less produce, meaning most forecourts will likely have one or two deliveries per day.
"Delivering in urban environments is more difficult for convenience stores as they will need smaller trucks, which leads to less volume of delivered items but higher frequency of deliveries. Therefore, convenience stores will always be 10% more expensive than the larger supermarkets due to the 'cost to serve' of being more expensive to run."
Heagney concurs and says that operational costs will continue to be a big challenge, especially for sites with substantial amounts of refrigeration and EV [electric vehicle] charging.
Looking ahead, it seems that supermarket owners will fundamentally have to change forecourt design as new types of fuel rise to the fore.
Martin explains: "Ten years ago, the majority of the money made on forecourts was selling fossil fuels [petrol and diesel etc]. "Today, it's around 60/40, in favour of fossil fuels, as renewable energy and electric vehicle charging stations gradually become more ubiquitous at forecourts.
"However, 10 years from now when EV, hydrogen and other alternative fuels have increased even more, only 20% of the revenue sales generated on a forecourt will be through fossil fuels. 80% will be through the food and other retail offerings, like QSR [quick service restaurants] such as Starbucks, McDonald's, Burger King etc."
This means that "they will need to reinvent themselves," Martin says. "They will need to become local convenience stores where the refuelling mission is secondary," he concludes.
Forecourts are clearly a buoyant sector with much growth to gun for. If Asda can keep prices low and give shoppers the products that they want, it's greater push into this market should keep it motoring.
Original article at Retail at the pumps: why is Asda gunning for growth at the forecourt? (grocerygazette.co.uk)
---
---