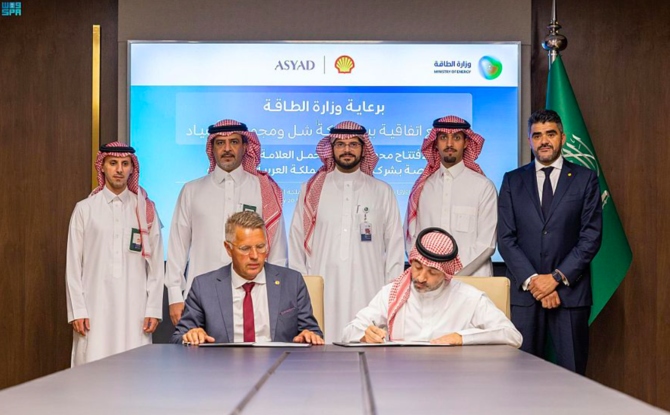 Riyadh is set to have its first Shell-branded fuel station later this year after the British energy firm signed an agreement with Asyad Holding Group, as part of the Saudi Energy Ministry's efforts to bring international companies into the Kingdom.
The agreement will pave the way for Shell International to open its fuel stations in the fourth quarter of this year, the ministry said in a press release.
It added that the deal is the result of the efforts of Saudi Arabia's permanent executive committee of service centers and gas stations, which aims to develop the facilities through the entry of leading international companies.
The move also supports the objectives of the Kingdom's Vision 2030, along with the creation of highly effective development policies, programs, and transformation plans, the press release added.
Last year, Saudi Wafi Energy Co. signed an agreement with Shell Global, giving the Saudi firm an exclusive franchise right to establish and operate Shell fuel stations and car service stations across the Kingdom.
---
---