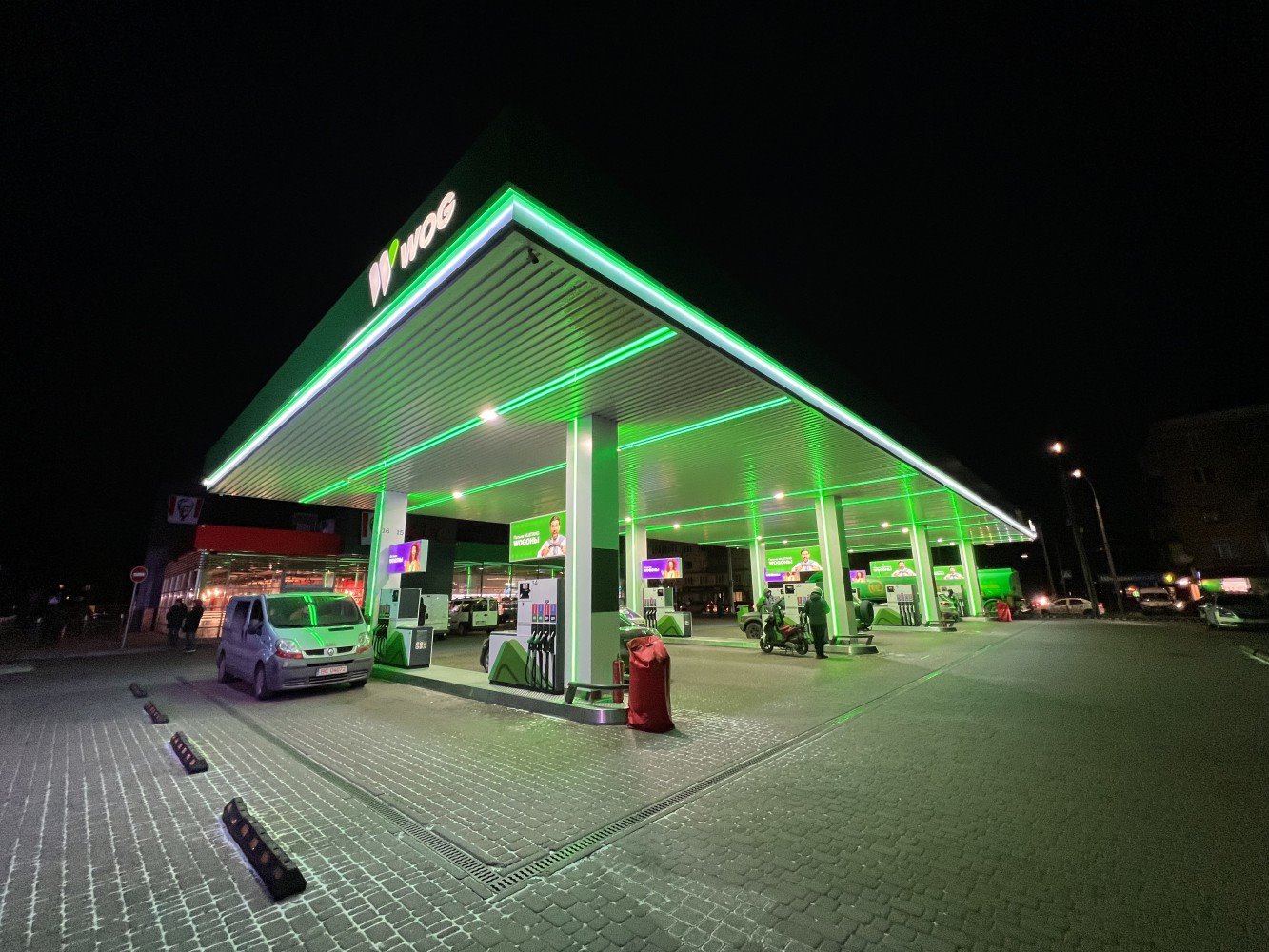 A WOG fuel station was recently opened in Kyiv, Ukraine. Its main feature is a radical rethinking of consumer journeys and a change in customer experience. Natalya Karapata, technical director and head of the renovation project of WOG, and Gennady Karlinsky, marketing director of WOG, talk about the key features of this facility.
The filling station offers a service thought out to the smallest detail for each client. For example, a cafe zone simultaneously performs several functions depending on the needs of the guest: drinking coffee or having lunch, the opportunity to work and charge gadgets, or having a quick bite to eat at the «bar counter.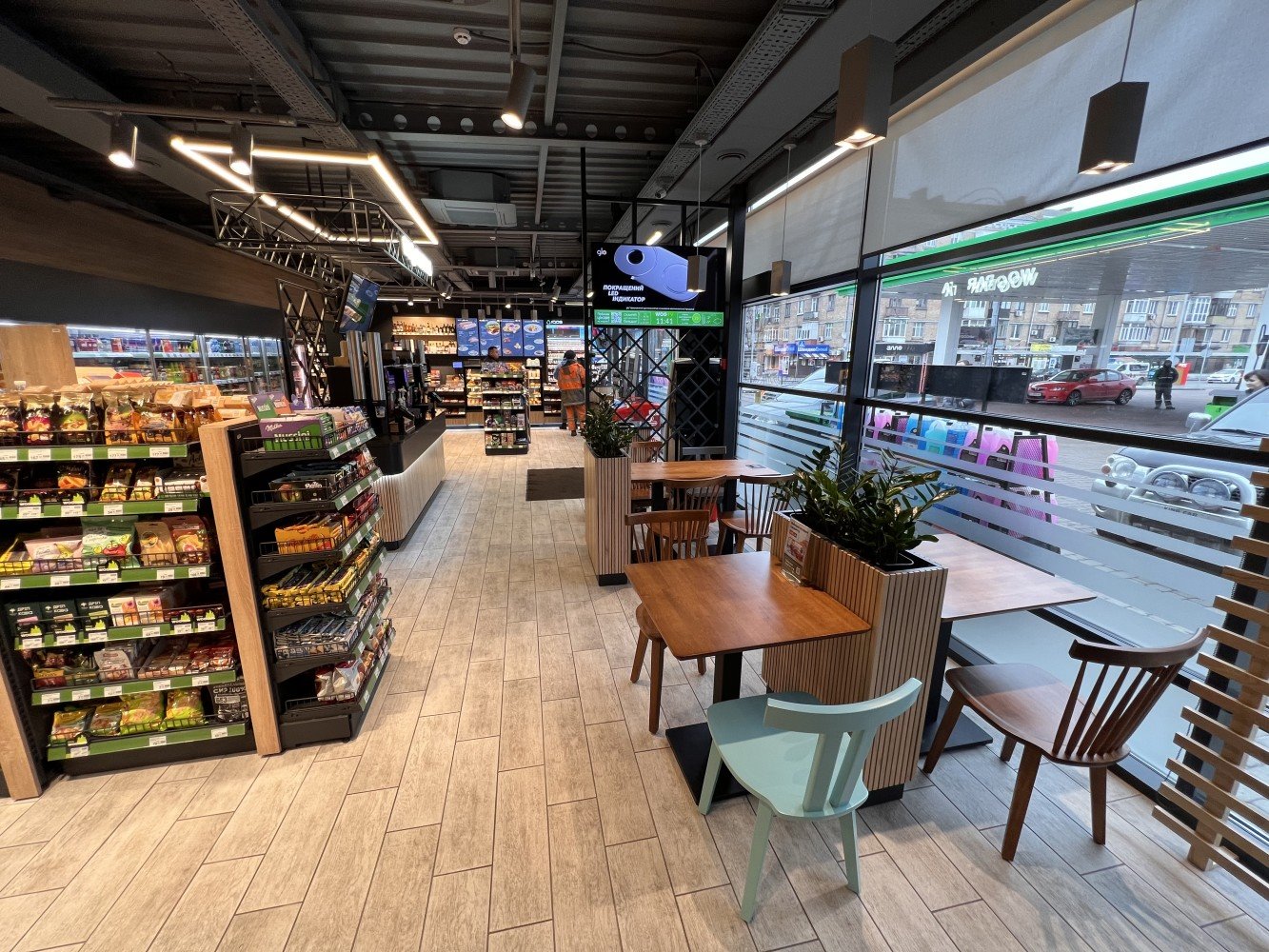 These include bathrooms adapted for our little guests and professional lighting that ensures the comfort of customers and the absence of cold zones.
During the renovation process, natural materials were used and focused on colours that provide guests with the additional comfort of staying at the filling station. Natural wood is both in the decor and in the main areas: checkout, and cafe, as well as the wood decoration of trash bins and flower pots.
So that technological equipment (air conditioning systems, fire extinguishers, etc.) does not attract too much attention and distract customers, calm grey shades were used in the decoration. And, of course, the palette of our signature green colours.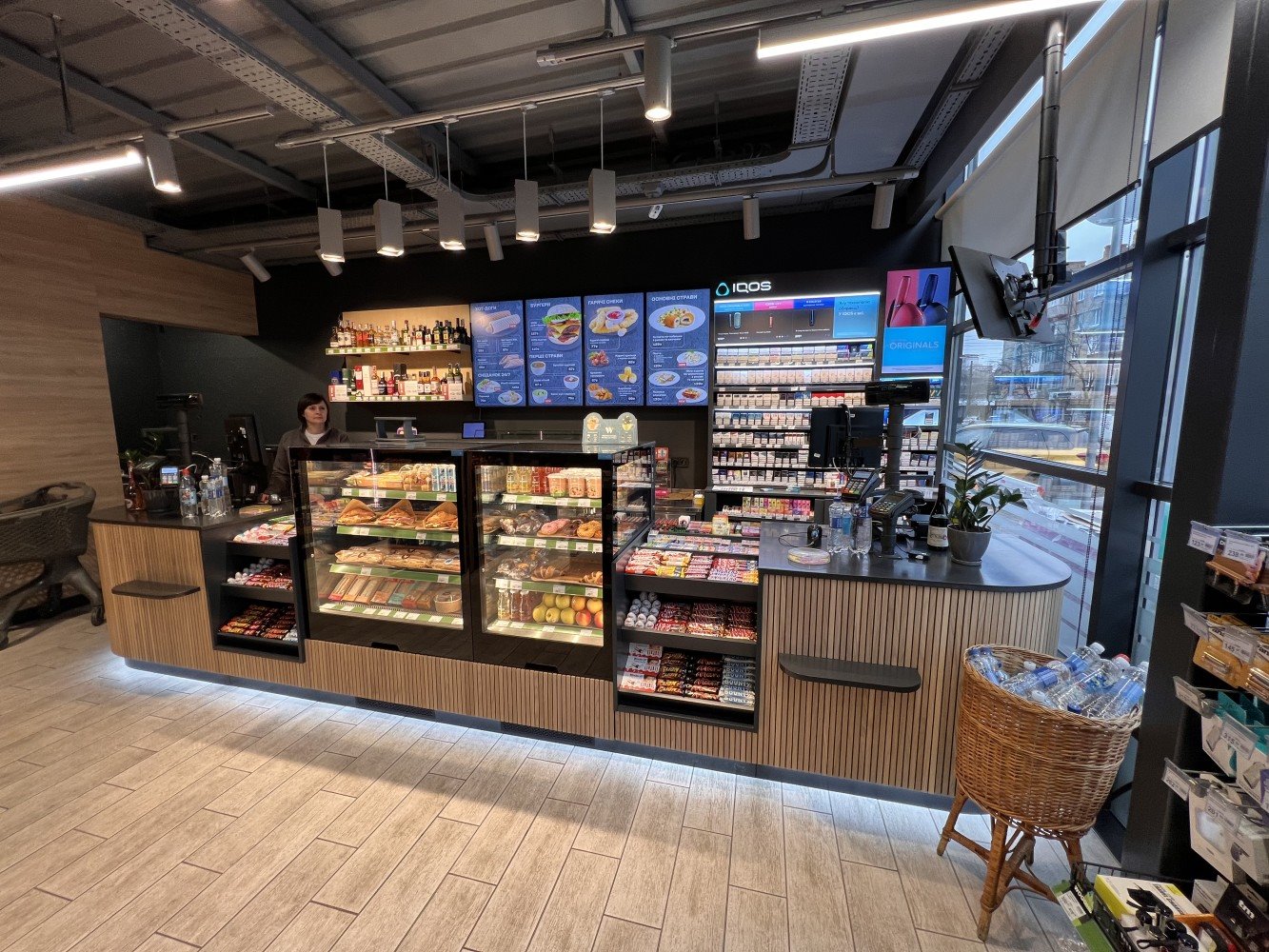 Natural wood both in the decor and in the main areas: checkout, and cafe, as well as the wood decoration of trash cans and flower pots.
For the first time at a filling station, a multifunctional coffee island welcomes guests at the entrance. In addition to the legendary coffee from WOG, it offers customers improved ergonomics and traffic separation.
The bar counter integrated into the island provides an additional seating area with the ability to work or charge gadgets because today each gas station plays the role of an impromptu coworking space.
Analogue communication channels inside filling stations have been completely replaced by digital ones. This is another of our innovations that will help improve customer experience: customers will be able to see all promotions, offers, and information about their favourite dishes on interactive screens
The coffee module is located right at the entrance. It greets all the guests of the filling station, and besides, it is perfectly visible from the street, which means it can draw and attract attention, increasing sales of this location.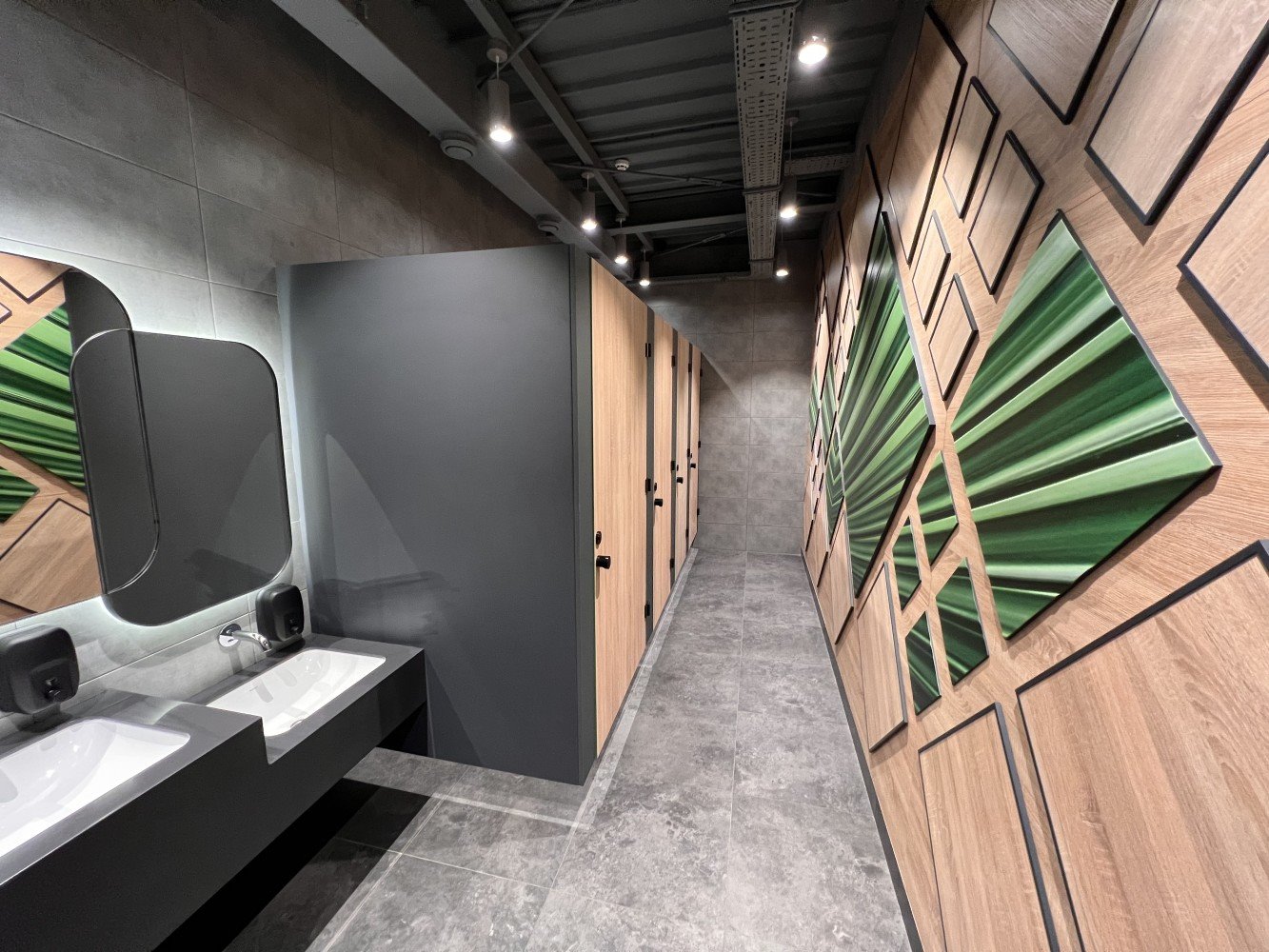 The toilets designed for younger clients are located in the far corner, and to get into them, you need to go diagonally across the trading floor, which provides an overview of the offer of the outlet. It is convenient for guests that a comfortable seating area is located nearby.
The pleasant atmosphere inside the trading floor creates comfort for visitors. In the design, wooden elements, calm colours, and shades of the corporate green colour harmoniously complement the interior design solution. Professional lighting – products are clearly distinguished, and indoor comfort, including in recreation areas.
Full article at (14) WOG presented a new concept of gas stations | LinkedIn
---
---