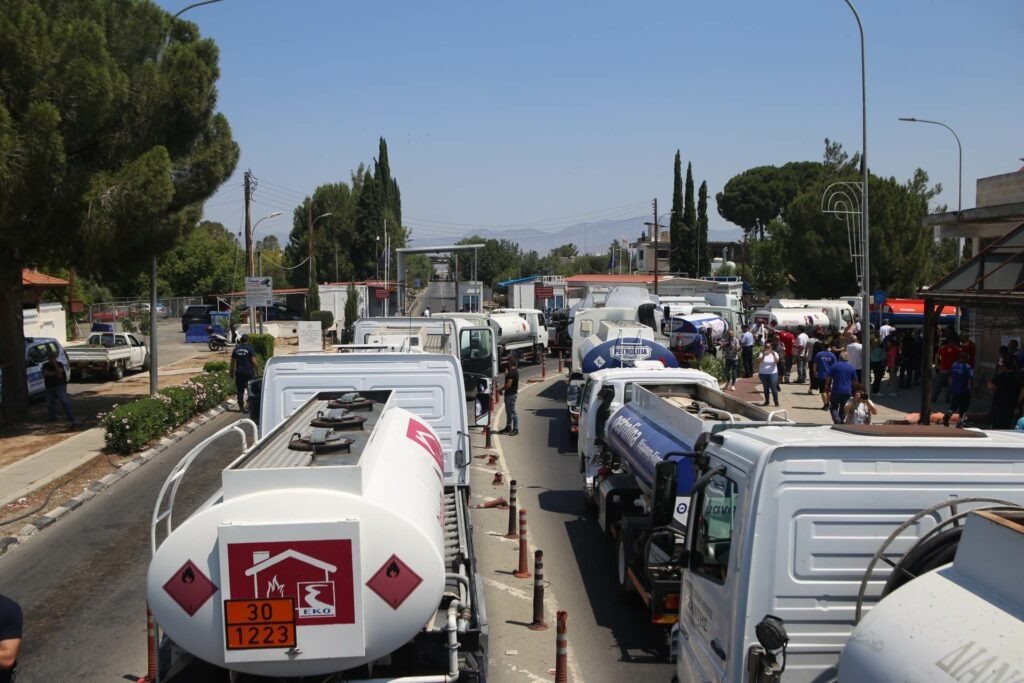 A convoy of around 80 trucks roamed the streets of Nicosia on Tuesday, starting from the Ayios Dometios checkpoint, in a protest organised by petrol station owners demonstrating over imports of cheaper fuel from Northern Cyprus .
In a memorandum submitted to the President of the Republic, the association of petrol station owners wrote that they are suffering significant loss of revenue from "unfair competition" from the north.
The protesters demanded that the government takes measures to support their businesses. According to the EU's Green Line regulation, it is not illegal to fill up in the north, however, it is illegal to purchase fuel there and sell it in areas controlled by the Republic.
"We have a very serious problem because of the huge difference in prices," said Savvas Prokopiou president of the association of petrol station owners.
Earlier on Tuesday, Prokopiou said that petrol stations in the Nicosia and Famagusta districts witnessed a 30% – 35% decrease in revenue last year as pump prices rose.
The protest started around 11 am on Tuesday at the Ayios Dometios checkpoint and concluded outside the Presidential Palace.
---
---