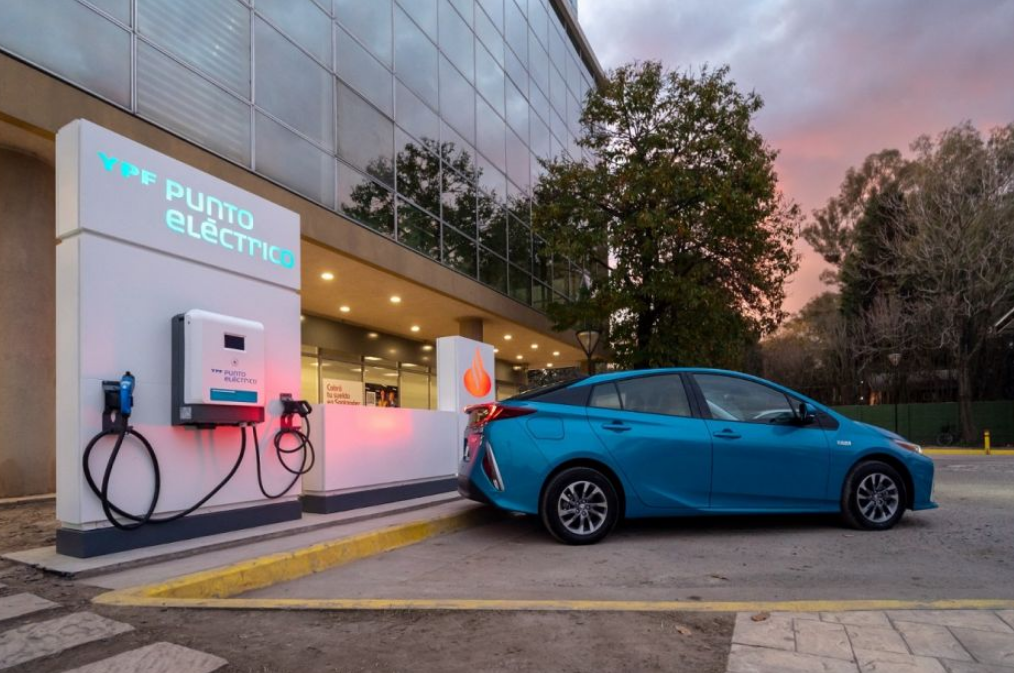 YPF and Santander inaugurated their first fast electric vehicle charging point located outside the YPF service station network in Argentina and allows recharging two vehicles simultaneously in an estimated time of 15 to 30 minutes.
With the opening of this charging point, YPF PUNTO ELECTRICO now has a network of 24 fast chargers, "the largest and most modern in Argentina," the oil company said in a statement. In addition, YPF is working on the development of an electric corridor that will link the three main cities of the country: Buenos Aires, Rosario and Córdoba.
The company aims to have 40 charging points throughout the country by the end of 2023, including its arrival in Mendoza. YPF is a pioneer in the country in the field of electric mobility with the installation of the first 50 kW fast charging point at the ACA Palermo station, and now seeks to expand its network to connect the main cities in the country.
The inauguration of this charging point is part of Santander Argentina's sustainability strategy. The bank aims to achieve carbon neutrality by 2050, both in its own operations and in its customers' emissions.
"Replacing conventional sources with clean sources not only contributes to the reduction of operating and energy costs, but also to the reduction of greenhouse gas emissions and dependence on fossil fuels, promoting efficiency in consumption," they explained.
---
---