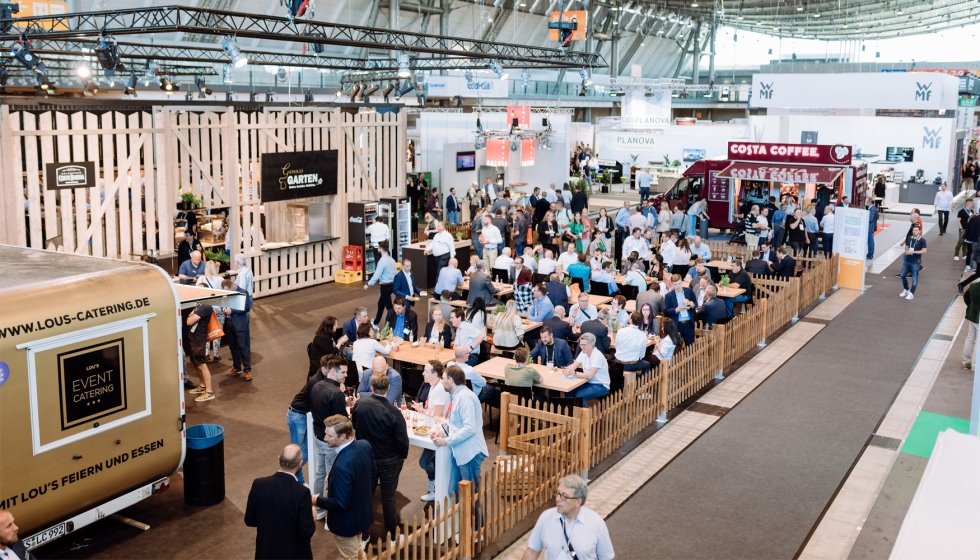 Uniti expo 2024 announced the addition of new and old cooperation partners for the next edition of the European trade fair for the fuel retail and car wash industries.
Prominent companies and associations include CompetenceCenter, eurodata, FRANKE, GenussGARTEN, HACK, Lantzerath-Group, Lekkerland, NSI, PDI Technologies, PWM, SONAX, CECOD, Tank&Rast and gourmetfein.
The participation of these partners is of vital importance to Uniti expo, as its goal is to build "the best platform for the fuel and car wash retail industries globally". In this sense, both the strengthening of existing relationships and the creation of new ones are key aspects in the mission of the fair, said Elmar Kühn, Managing Director of Uniti-Kraftstoff.
Commenting on this announcement co-operating partners said "We have been exhibiting at Uniti expo for many years under our gourmetfein brand and have experienced first-hand the growth of the convenience sector at the leading trade fair. As pioneers, we already offer ready-made solutions in the food sector and have decided to support Uniti expo as a cooperation partner.
Florian Hippesroither, Managing Director of GF Fleischproduktion GmbH & Co KG said . We are already looking forward to an exciting event in 2024,"
Elmar Kühn, Managing Director of Uniti-Kraftstoff GmbH, stressed the importance of partner support: "It is fantastic to once again welcome world-leading companies as our cooperation partners. The support of both new and old partners, some of them even present from the beginning, is a strong statement of their commitment not only to Uniti expo, but also to the fuel retail and car wash industries."
The next edition of Uniti expo will return from 14 to 16 May 2024. Both exhibitors and visitors can find constantly updated information on the official website of the event.
---
---