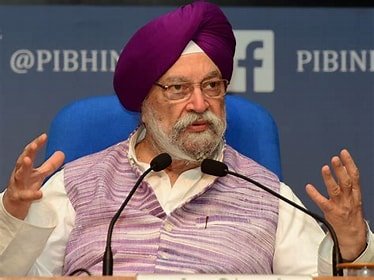 E20 petrol, or petrol with 20 per cent ethanol, is now available at 1,350 fuel retail outlets in India and will be available all over the country by 2025, Petroleum Minister Hardeep Singh Puri said at an industry event on recently.
India achieved the target of 10 per cent ethanol blending in petrol in June last year, months ahead of the targeted timeline of November 2022. The success in the ethanol blending programme prompted the government to advance the deadline for pan-India E20 rollout to 2025-26 from 2030.
According to the Indian government, the country is well on track to meet the revised E20 petrol timeline. Sale of E20 petrol was launched by Prime Minister Narendra Modi in February this year, starting with 84 retail outlets of public sector oil marketing companies (OMCs).
In just about five months, the number of outlets dispensing E20 petrol has jumped to 1,350. In all, India has close to 87,000 fuel retail outlets, with the three OMCs–Indian Oil Corporation, Bharat Petroleum Corporation, and Hindustan Petroleum Corporation–having a cumulative market share of over 90 per cent.
"India is a success story in biofuels. India's bioenergy story has the potential to be replicated in other countries while highlighting the value biofuels can bring to energy security, decarbonisation, and a circular economy to life," Puri said.
---
---