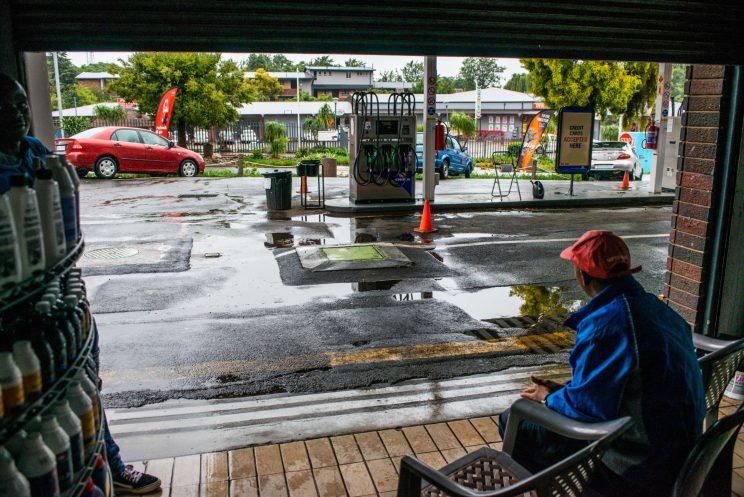 Every month, around the 27th, South Africans watch the news like hawks to see if the fuel price will be increasing or decreasing come the first Wednesday of the following month. Motorists who are trying to make ends meet plan their filling habits around rewards programmes and fuel price changes.
If individual fuel users can be impacted to this extent by these fluctuations, imagine the working capital woes of service station owners.
According to Thami Letsoalo, business development manager for the Automotive Sector at Absa, a R1 per litre increase in the fuel price means the forecourt owner needs to fork out about R100 000 extra to restock their fuel.
The fuel retail industry in South Africa is large and strictly regulated. According to the South African Petroleum Industry Association, there are about 4 600 service stations in the country. South Africa consumes around 30 billion litres of fuel per year, with Gauteng, KwaZulu-Natal, and Cape Town making up the bulk (67%) of that, a measure by Kalibrate Global in 2020 showed.
Letsoalo points out that just as load shedding has most likely increased the total number of litres of fuel consumed in the country, with generators running for hours a day to keep businesses open, it has impacted fuel retailers as well.
"Load shedding is having a very big impact on the working capital requirements and challenges for fuel retailers.
"To have a stable business that is running at all hours, these stations use thousands of litres of diesel to keep the generators running. The diesel that you are using for those is supposed to be the diesel you sell to consumers," he says.
Absa statistics show that, on average, a retailer will use 4 000 litres of diesel per month for generator capacity.
When using the average retail price of R21.37 per litre, this translates to an additional R85 000 over normal operating costs just to keep the lights on during load shedding.
"At first, customers did not really divulge this information; we would see it from the turnover and the shortage from the volumes they were pumping. Originally generators were easier solutions to supply electricity in times of shortage, but now we are seeing more renewable installations than ever before," says Letsoalo.
Installing a renewable energy solution for a retail service station is, however, tricky. Firstly, the canopy area of the station is not sufficient to install enough solar panels to provide the electricity required. Secondly, most of the retailers don't own their buildings, so they need to negotiate with the property company to get the solution installed.
"These stations have mostly become one-stop shops with food and beverages being prepared in the convenience stores. This takes a lot of electricity, along with having to pump fuel from underground. What we are seeing is a blended approach where fuel stations use the available roof space to keep the convenience store going, and then generator and inverter/battery solutions for the rest."
Letsoalo says the average solution, which will still not get a retail station off the grid completely, calls for an investment north of R750 000. The bank is looking at various ways to finance this expense.
For property owners, it considers the equity within the bond and the possibility to refinance. It also considers providing cash flow lending where the retailer will be able to offset the cost of electricity by supplementing renewable energy.
"For the latter, we are looking at a return-on-investment period of five to six years for bigger installations."
Absa has seen that most of the filling stations that it supports in urban areas have already made alternative electricity plans to keep operating. However, in rural and remote areas, some stations still close their doors during load shedding.
"We have, however, seen that the volumes for those stations that have electricity increase, as consumers know it is safe to stop and fill up. They also visit the convenience store to purchase meals, as they know they won't be able to cook once they are home due to load shedding," says Letsoalo.
These convenience stores are becoming the norm at most retail service stations, with the diversity and the number of line items constantly increasing. Absa has seen the average value of the basket of goods purchased at the convenience store increase to R350.
One last factor driving consumer preferences for specific service stations, says Letsoalo, is the highly contested rewards programme market. Consumers will decide on certain retailers because they have a rewards programme, which means money back in their pocket.
Absa clients with a credit card or transactional account earn rewards every time they fill up at a Sasol service station. Clicks Clubcard holders benefit when filling up at Engen (FNB eBucks can also be used here). Discovery Insure clients can benefit from filling up at BP or Shell, while TotalEnergies has teamed up with Old Mutual as well as Dis-Chem. Pick n Pay Smart Shoppers can benefit from fuel purchased at BP. Standard Bank UCount Rewards gives clients access to points earned at Caltex.
"We have seen this influence consumer behaviour at the Sasol stations, driven by the rewards programme," says Letsoalo.
"The most important thing for us is to make sure that our retail service station clients are solutioned properly for working capital and any other financial support required. We proactively evaluate their situations to make sure that the challenges of fluctuating fuel prices and electricity cuts don't impact them in the long run."
---
---