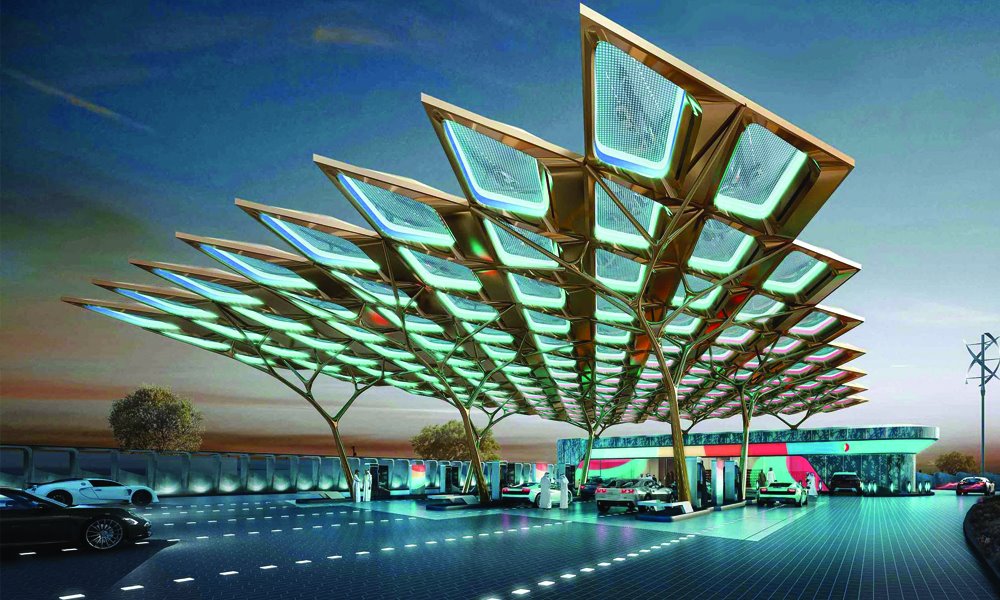 ENOC Group, the leading UAE fuel retailer, has signed a strategic agreement with the Retired Military Personnel Association (RMPA) in Abu Dhabi to further develop the UAE's retail infrastructure and contribute towards the country's growing energy needs.
The agreement will enable ENOC to review between 40 to 60 strategically located sites owned by RMPA to build its state-of-the-art service stations over the next five years.
Furthermore, the Group will strengthen its portfolio by building between 4 to 6 full-service stations each year in the capital over the five-year period to meet the growing demand of customers for its high-quality services and products.
Under the newly signed Memorandum of Understanding (MoU), ENOC will commence work on 4 projects with the RMPA this year.
The MoU was signed by His Excellency Saif Humaid Al Falasi, Group CEO at ENOC and His Excellency Major General Pilot (R) Khalaf Nasser Rashid Al Qubaisi, Chairman of the Board of RMPA, at the ENOC office in the presence of senior officials from both entities.
Through the partnership, ENOC will give priority to attracting and retaining both talented UAE nationals and families of RMPA members to build national competencies and boost economic growth. ENOC will also support the RMPA, an entity under the UAE Armed Forces, by promoting their products in its convenience stores.
---
---