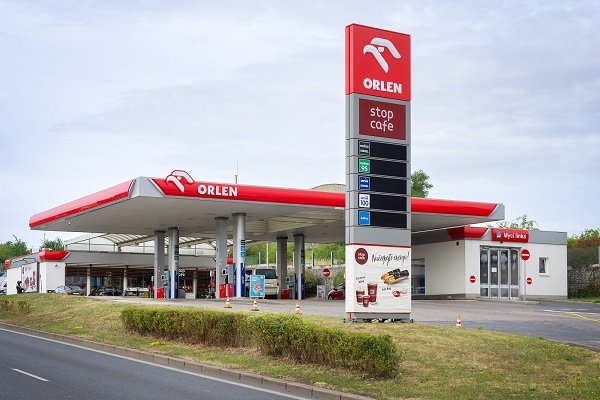 The Orlen Group has reached the final rebranding phase of its service station network in the Czech Republic. The brand entered the market in 2019 by the name of "Orlen Benzina" and now operates a total of 436 outlets across the country.
As the Poland's largest fuel retail brand, approximately 50% of stations operate under the eagle logo and the company aims to reach nearly 90% by the end of this year. The Group has been gradually unifying its brand in all the countries in which it operates.
This process is scheduled to accelerate in Czechia during the summer and the second half of the year.
"By the end of the year, approximately 370 filling stations will be sporting the eagle logo. The entire network's rebranding should be completed at the turn of 2024 and 2025.
Rebranding on the Czech market is part of the international unification of the Orlen network that includes over 3,000 filling stations in six countries," explains Zbigniew Leszczyński, member of the Board of Directors and Head of Retail at Orlen Unipetrol Group.
The Orlen brand is present in Poland, the Czech Republic, Germany, Hungary, Lithuania, and Slovakia. Each of these markets are going through a rebranding process to unify the brand across its respective local networks.
---
---