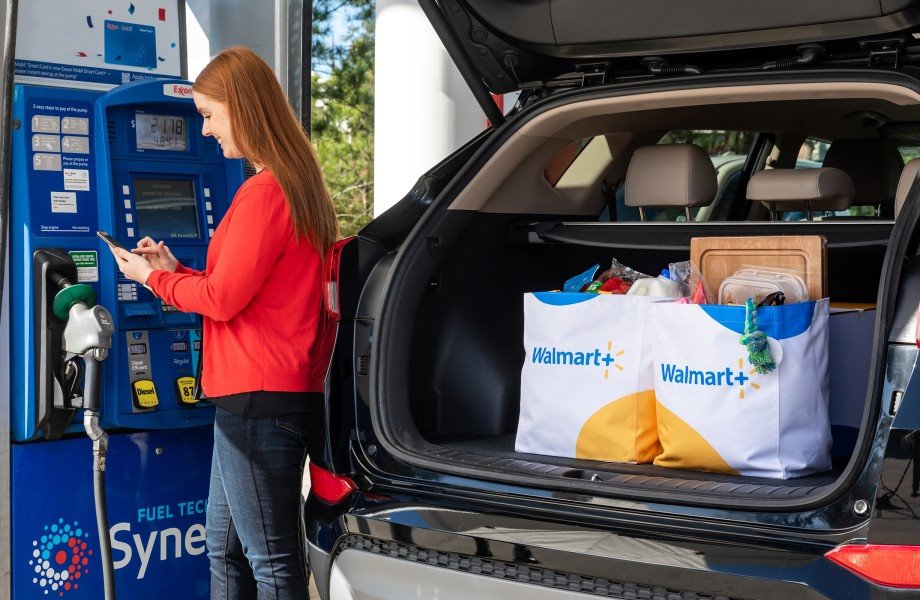 In the US, Walmart is boosting the discount it and ExxonMobil offer to those belonging to the retailer's paid membership program on gasoline for a month.
The deal, which Walmart announced Tuesday, means Walmart+ members will get 20 cents off every gallon of gas bought at participating Exxon and Mobil stations.
The promotion will run for a month, ending Sept. 15, and apply to roughly 12,000 Exxon Mobil stations, according to the retailer.
Since April of last year, the retailer has knocked 10 cents off a gallon of gas at Exxon and Mobil for customers with Walmart+ subscriptions. The monthlong 20-cent discount doubles that deal.
AAA reported this week that a gallon of regular-grade petrol cost $3.862 on average nationally. Regular gasoline's average national price has risen compared to a month ago, when it came in at $3.566.
---
---