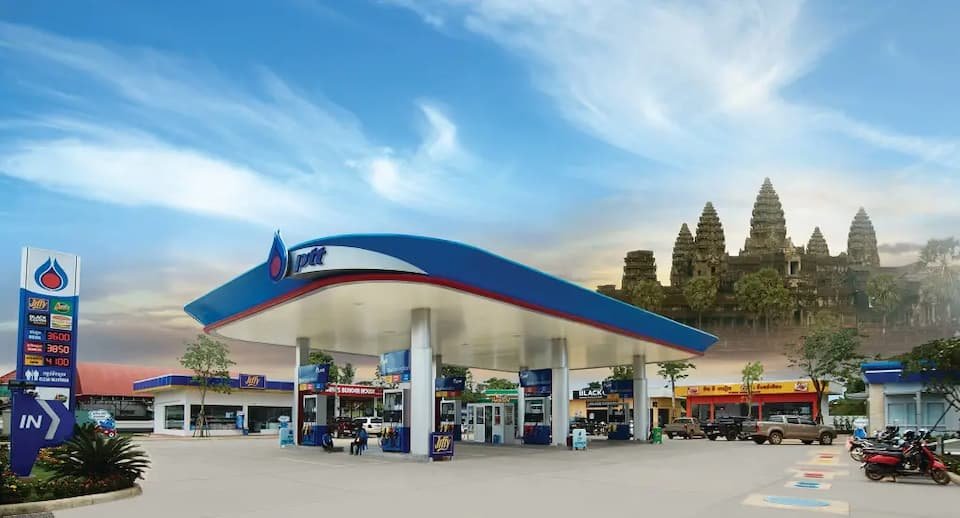 The Bangkok Post said that in 2021, PPT Oil and Retail (OR), China National Aviation Fuel International Holdings and Total Energies Marketing (Cambodia) formed a joint venture with an equally funded investment of 33.33 per cent for an aviation refuelling station at the new Phnom Penh International Airport called Phnom Penh Aviation Fuel Service Co.
According to the article, the construction of a jet refuelling facility was 80% complete and is scheduled to open in 2024.
PTT Oil & Retail is also exploring the possibility of entering the liquefied petroleum gas (LPG) market for the industrial sector in Cambodia, although the plan has not yet been finalised. The company aims to further expand in the Kingdom after already successfully setting up 170 petrol stations throughout the country.
Otteri Wash & Dry in Cambodia
PTT had previously announced a collaboration with K-Nex Corporation, a Thai retailer of washing and drying machines and a franchiser of laundry services under the Otteri Wash & Dry brand.
The collaboration aims to establish a laundry service at PTT filling stations across Cambodia and follow PTT OR acquiring a 40% stake in K-Nex.
A number of countries have expressed an interest in exploring oil operations in Cambodia including Kuwait and Iran.
---
---