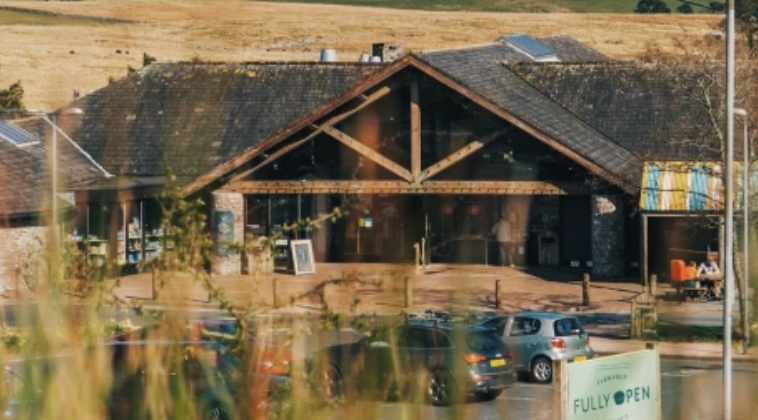 Most motorway services are an uninspiring pitstop of fluorescent lighting, petrol filling stations and fast food. But in the UK's Lake District, Tebay Services is a destination in its own right: more than four million people visit every year.
Opened in 1972 on the northbound carriageway of the M6, Tebay was Britain's first – and remains one of the only – independently owned, farmer-run services. Set amid the rolling fells of Shap, the building is a world away from traditional boxy, prefabricated motorway stop structures, having been built from local stone and slate.
Outside is a lake with resident ducks and swans, and in the car park a coffee truck serving artisan brews. Sarah Dunning, Tebay's chair and second-generation proprietor, describes it as "an escapist oasis where you can no longer hear the motorway". On the road to elsewhere, "customers feel like they've landed somewhere".
The mood continues inside: there are no chain outlets here. Instead, travellers refuel on "proper food" – think homemade shepherd's pie, buns stuffed with locally farmed bacon and Sunday roasts. There's a butcher's counter selling whole racks of lamb, Cumbrian-style Camembert at the cheesemongers, and locally sourced cupboard goods including dried spelt pasta, jams and a banana chutney by Penrith-based Mr Vikki's (excellent slathered on a ham sandwich).
The shop also stocks candles (Fellside), hand-carved chopping boards (Hampson Woods) and ceramics from nearby makers.
Full article at Is this the best service station in Britain? | Financial Times (ft.com)
---
---