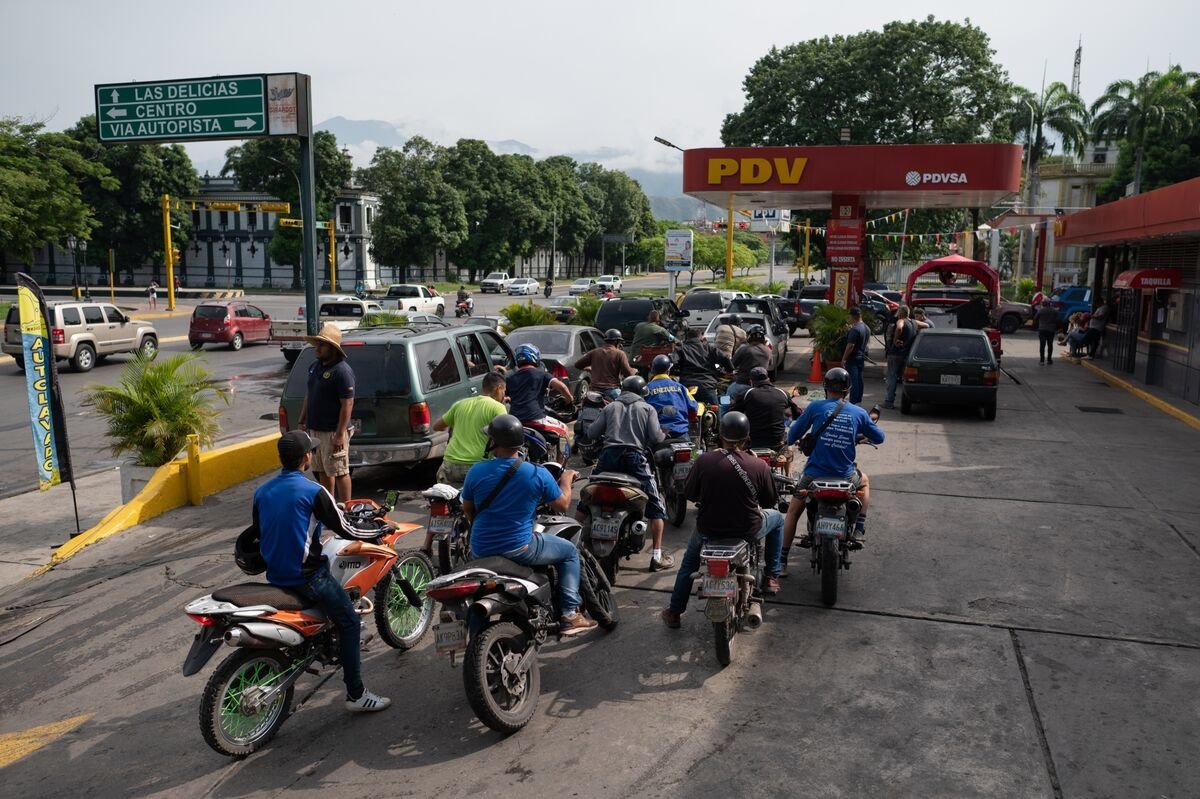 Venezuela President Nicolás Maduro got a first time boost from oil majors Eni Spa and Repsol SA with a naphtha shipment to help placate fuel scarcity that's kept Venezuelans lining up for days at service stations.
The country's state oil company Petroleos de Venezuela SA is unloading a 260,000 barrels shipment of naphtha sent by Italy's Eni and Spain's Repsol. The naphtha will be mixed with less refined gasoline produced at the Paraguana refining centre to help alleviate shortages for Venezuelan drivers, one of the people said.
Naphtha is a flammable oil containing various hydrocarbons, obtained by the dry distillation of organic substances such as coal, shale, or petroleum.
This is the first time European majors send naphtha to Venezuela since the US imposed sanctions on PDVSA in 2019. Before then, Venezuela regularly used to supply crude oil in exchange for gasoline, diesel and diluent, from companies including Repsol, Reliance and a Rosneft subsidiary.
Eni and Repsol have exported Venezuela oil since last year after receiving an agreement in a comfort-type letter from US Treasury Department.
Venezuela's current fuel production is around 95,000 barrels a day, which is not nearly enough to satisfy demand. Most of the supply from its refining system is directed to the capital of Caracas to prevent disruptions. Other cities in the country have long endured rationing, with many fuel stations shut or operating just a few hours a day.
---
---