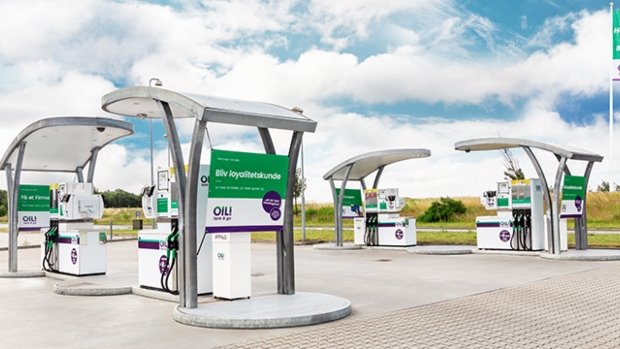 Allego today announced its collaboration with OIL! Tank & Go, a prominent filling station chain in Denmark, to install ultra-fast chargers across its network of stations.
OIL! Tank & Go, and OIL! Tankstellen GmbH is a subsidiary of Mabanaft, a leading independent and integrated energy company. Under our OIL! brand, it has been operating a continuously growing service station network since 1994, with currently around 340 stations in Germany, Austria, Switzerland and Denmark. Of the current 340 OIL! service stations, more than 240 are located in Germany.
With parallel commitments to support the transition to electric mobility, the two companies have embarked on a partnership that is unparalleled in Denmark, as no other gas station brand has enlisted an external charging provider for their ultra-fast charging network.
To this end, an MOU was signed that permits the installation of Allego chargers at all 80 OIL! Tank & Go filling stations throughout Denmark. The sites set out in this agreement are in addition to the backlog of 1,314 sites Allego announced earlier this year.
In the future, this partnership has the potential to extend across OIL! Tank & Go's 340 locations in Denmark, Germany, Austria, and Switzerland.
By 2035, all new cars sold in the European Union must be electric. Efforts are in progress to accommodate this industry-wide pivot; collaborations such as this one will give EV drivers peace of mind as they plan their travels because they will be able to rely on the quality of Allego charging network coupled with the accessibility of OIL! Tank & Go's stations.
---
---