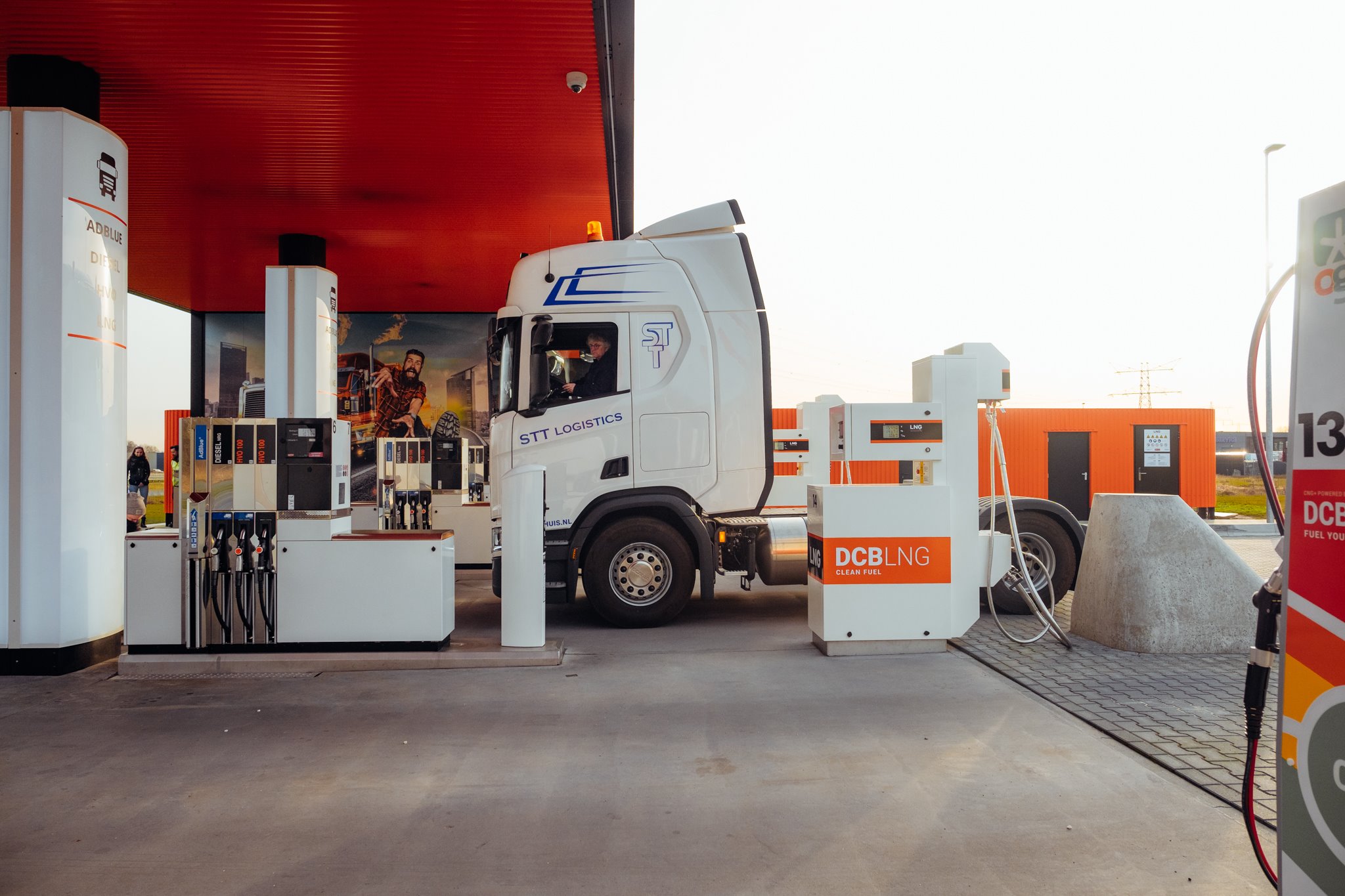 As we move towards decarbonisation, the benefits of liquified natural gas (LNG) are widely apparent. It's clean and quiet burning, abundant and easily stored. Its simple dispensation is truck-refilling convenience with the most traditional familiarity.
It is a potentially £100 billion industry in the USA, but despite the pressures on oil supply in Europe, the continent has not yet harnessed the potential, with only 635 LNG fueling stations across Europe.
Dover Fueling Solutions (DFS) offers fuelling retailers a highly total cost of ownership (TCO)-effective model with its LNG dispensers and LNG fuelling technology.
They share how investing in LNG can play its part in the decarbonisation mix as part of a consumer-centric model and why it may be a savvy choice for station owners.
The current state of LNG adoption
Despite almost doubling in size in the last two years, LNG still significantly trails its big brother compressed natural gas (CNG) which boasts around 4200 stations across the continent.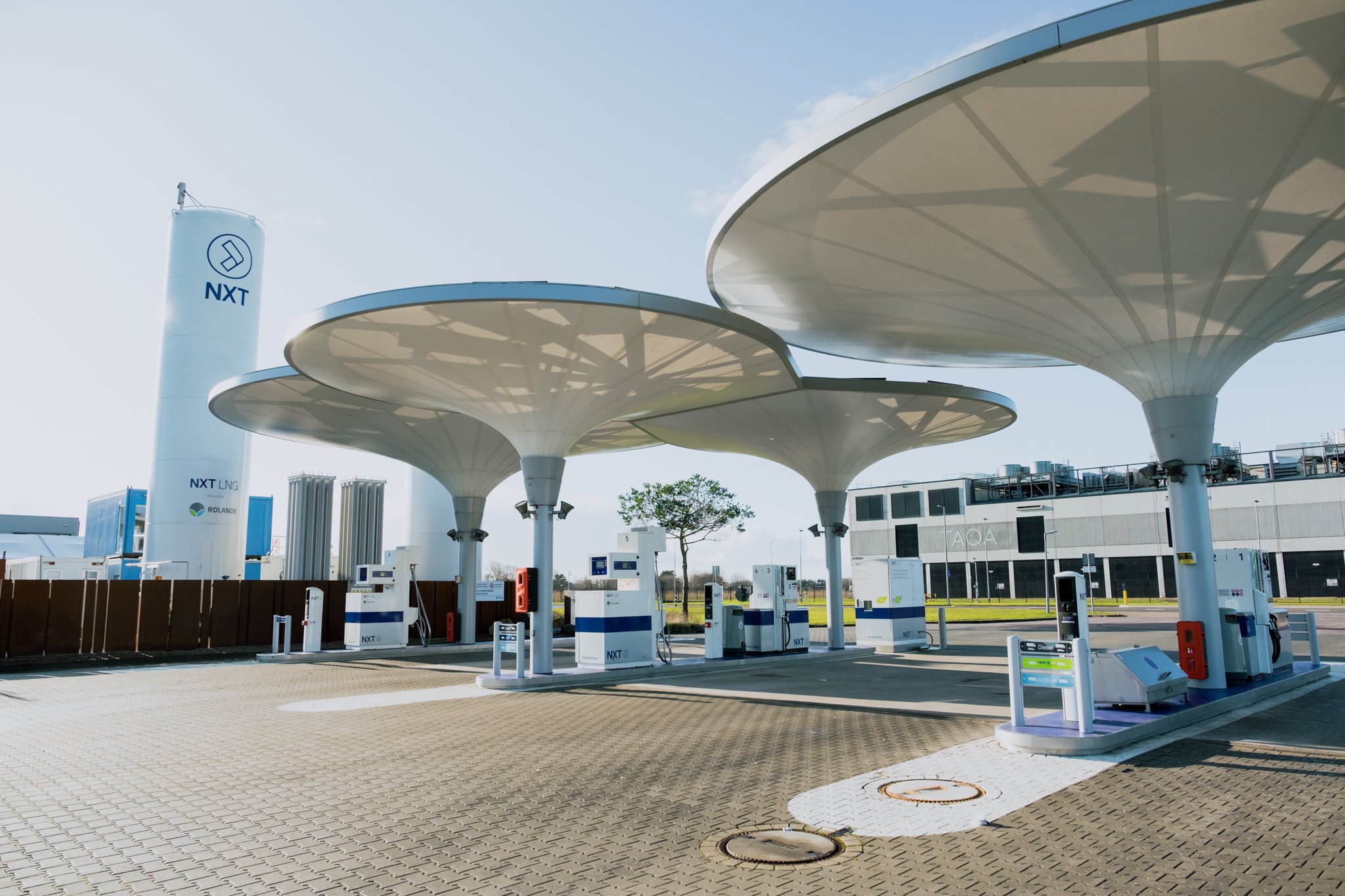 The bulk of LNG stations are concentrated in Germany, which hosts 162 stations, followed by Italy with 130 and Spain with 90.
So, what is contributing to this slower uptake and why aren't more new LNG-powered vehicles being registered by fleet owners?
Can LNG become the odourless, colourless, non-toxic, clean fuel of the future, and what infrastructure will be required to enable this?
Seemingly, soaring gas prices and economic uncertainty are the main barriers to adoption. Fuel retail businesses and fleet owners appear reluctant to invest in new, clean fuels until the market settles and prices start to reduce.
Europe has also recently reached a saturation point whereby countries are unable to process all the LNG arriving on these shows.
Boil-off gas – cost-effective solutions
If choosing to adopt LNG then, station owners must pay close attention to how the gas is stored. One of the challenges of storing LNG is the accompanying boil-off gas (BOG). When heat enters the cryogenic storage vessel, BOG is continuously evaporated. Releasing this into the atmosphere must be avoided at all costs.
BOG contains methane – a harmful greenhouse gas. This will soon become illegal as part of the European green deal. Typical practices, such as venting or flaring methane, are soon to be banned. Evaporated BOG – which is simply vented away – will also result in stock loss which will hurt businesses fiscally too.
Joost Jansen, Business Development Manager for DFS, comments: "To combat this, we offer a unique BOG treatment unit that converts BOG back to its harmless liquid form – the LIQAL Boil-Off Gas Treatment UNITI (BTU) .
"The benefits of this are threefold: the process is environmentally-friendly; it ensures unlimited shelf life of LNG in the tank, and has a low total cost of ownership (TCO).
"Environmentally, the LIQAL BTU system eliminates the venting of BOG in a cost-effective way that doesn't impact LNG deliveries or demand active management from forecourt operators."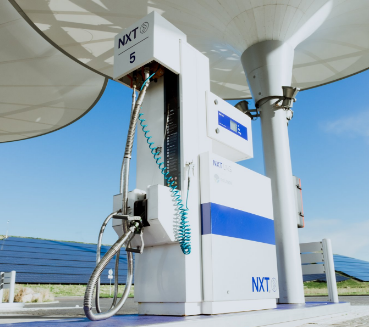 Another perk of a bespoke BOG solutions is the ability to provide cold LNG to trucks.
Ultimately, the temperature of the LNG will affect the range output of the vehicle. Excessive LNG temperatures will cause shorter vehicle ranges so it is important for forecourt owners to install solutions that can help keep LNG as cool as possible.
Station after-care
Station owners will also need to invest in a bespoke 'after-care' package with no 'sell and forget' mentality.
One main concern for station owners amid fluctuating market forces is staying informed of day-to-day operations through KPIs and other metrics. This can include availability, sales info, fuelling process data and dispenser usage.
Station owners need user-friendly dashboards with strong functionality for report generation. This can help them access real-time information with an intuitive overview of the station right at their fingertips.
This can include monitoring storage tanks and controlling unloading and refilling. In keeping with modern working patterns, this can be accessed via web browser from anywhere at any time.
Remote performance is managed by a skilled team of engineers with customer support keeping an eye on fuelling performance to ensure a reliable and consistent experience.
This service means that station owners don't need to be actively involved at all times and can rely on experts to manage operations.
Creating a consumer-centric model
If – like its benefits would suggest – LNG is going to play a big part in the future of commercial transport, dispensing needs to be intuitive and consumer friendly.
As demand for greener energy grows higher every day, so will the need for bespoke LNG service stations. This includes standard LNG and the fully sustainable variant, bio-LNG – renewable LNG made from waste materials.
But what could this LNG model look like in practice?
Well, it's clear that, much like its traditional petrol and diesel counterparts, LNG has the potential to become a mainstream retail fuel. This would however require a very consistent and reliable fuelling performance.
At the heart of this new LNG forecourt should be the state-of-the-art fuel dispenser. These should be reliable for everyday use, assembled from corrosive-proof materials to withstand even the harshest weather conditions and suited to all extremities of the European climate.
Their modern design should be compatible with the customer able to choose their own filling conditions – namely, cold or saturated LNG fuel.
This should be coupled with a user-friendly, modern interface at the pump. This can include a euro-centric, touchscreen display where truck drivers can select their preferred language and pay quickly at the pump for ease of convenience.
Thousands of Britons voice complaints about being 'short changed' at the pump, so real-time pricing transparency will likely be introduced to address this. This will provide drivers with a full breakdown at point of purchase for the resources they're being charged for.
Modern problems require modern and safe solutions. LNG dispensers will be engineered with safety in mind. This includes a patented nozzle docking bay, heated and purged for tension-free connectivity and a long hose and nozzle life, limiting the occurrence of leakages.
The inherent robustness of these materials will also enable use in the most demanding of environments, which should mean a low total cost of ownership for the fueling retailer.
Is this the future of commercial transport?
Clearly, from the advent of this cutting-edge technology, it's apparent that LNG will be a part of the decarbonisation mix alongside fellow market leaders, electricity and hydrogen.
The market has been buoyed recently by the launch of Volvo's new bio-LNG truck, which it claims can reduce CO2 emissions by 100%. The vehicle also boasts a 10% larger gas tank that makes it up to 4% more fuel efficient and contributes to a longer range. This has enormous potential for the commercial transport sector.
Clearly, the forecourt will have to be prepared for this new model to roll onto the market with "Volvo ready" functionality to handle venting and filling through the same connection.
To make the mainstream, LNG infrastructure needs to improve. For forecourt owners looking to make the switch, looking to partner with experts who can construct the ideal station can lay the foundation for development of this infrastructure.
The road to decarbonisation may well be partly paved by LNG.
---
---