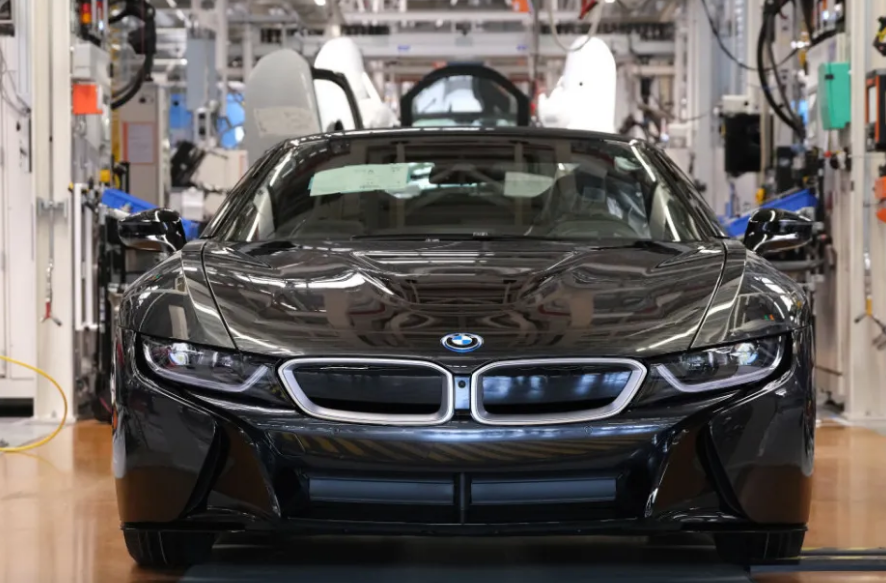 The chief executive of BMW has warned that European Union (EU) plans to ban combustion engine vehicles are forcing European makers of cheaper cars into a price war with Chinese competitors.
"The base car market segment will either vanish or will not be done by European manufacturers," said BMW boss Oliver Zipse, in reference to the rapid rise of Chinese electric car brands such as BYD.
China has emerged as the dominant force in the global transition to electric vehicles and currently has far greater access to much of the supply chain than the UK or US.
A slew of brands, primarily made up of electric carmakers including BYD, Tang, SAIC and Aiways, have been looking to muscle into the European market and challenge traditional automakers.
In reference to the growing competition, Zipse said, "I want to send a message: I see that as an imminent risk," according to comments made at Munich's annual IAA Mobility conference and first reported by the Financial Times.
The EU has plans to ban the sale of combustion engine vehicles by 2035 but its automotive sector has voiced ongoing concern over the impact, particular amid a lagging rollout of electric charging infrastructure and reduced access to critical minerals.
Zipse questioned whether the sector could meet the current deadline for the phase-out, arguing that European charging infrastructure was "far behind expectations".
"There are countries where they are not developing anything at all," he added.
Meanwhile, China currently dominates the lithium market (a key component in battery making), holding around 60 to 90 per cent of the global processing share.
Estimates suggest the country also has a colossal 283 battery plants in the works or built, while the US has 34 and the UK just two, including the newly announced Tata Group plant.
Zipse, who took BMW's helm in 2019, insisted he was "not worried" about the carmaker and claimed it had not been impacted by the aggressive price wars in the country between major manufacturers such as Tesla and BYD.
---
---