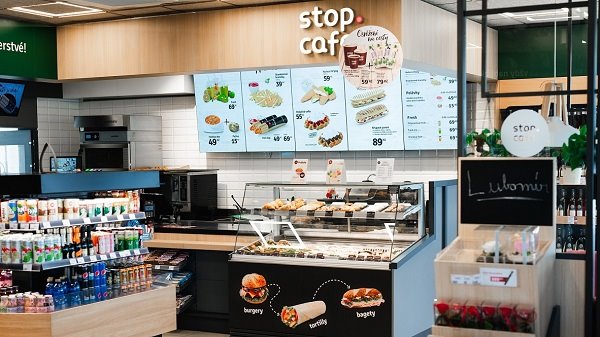 Record holiday sales at in the Orlen Benzina network, which has 435 stations is the largest chain in the Czech Republic, produced some impressive statistics.
The volume of refreshments sold increased significantly year-on-year. Vladimír Dočekal, director Orlen Benzina network of filling stations commented 'In In July, we are in the refreshment segment for the first time in history. Sales surpassed the one million hot dogs mark and repeated it even in August.
Petrol stations in the Orlen Benzina network are no longer just a place for refuelling. On motorways and main roads, in towns and small villages serve as places to relax, for business and personal meetings and shopping additional goods including refreshments, drugstore and medicines. Pumping The stations are now multifunctional spaces with relaxation zones, playgrounds, Wi-Fi and recharging laptops and mobile phones, where people spend far more time than in Past.
Orlen Benzina sells a number of products under its own private brands Stop Cafe and Verva. These are hot and cold drinks, sweet and savoury snacks and gift packages. Total below these private labels Orlen Benzina offers more than 50 products. "Products offered under private labels are very popular thanks to its quality and convenience.
The Orlen Benzina network of filling stations belongs to the Orlen Group Unipetrol, which is owned by the international Orlen Group. The operates more than three thousand petrol stations in five countries - also in Poland, the Czech Republic, Germany, Lithuania, Hungary and Slovakia. It recently announced its intention to take over 266 service stations brand Turmöl in Austria.
---
---