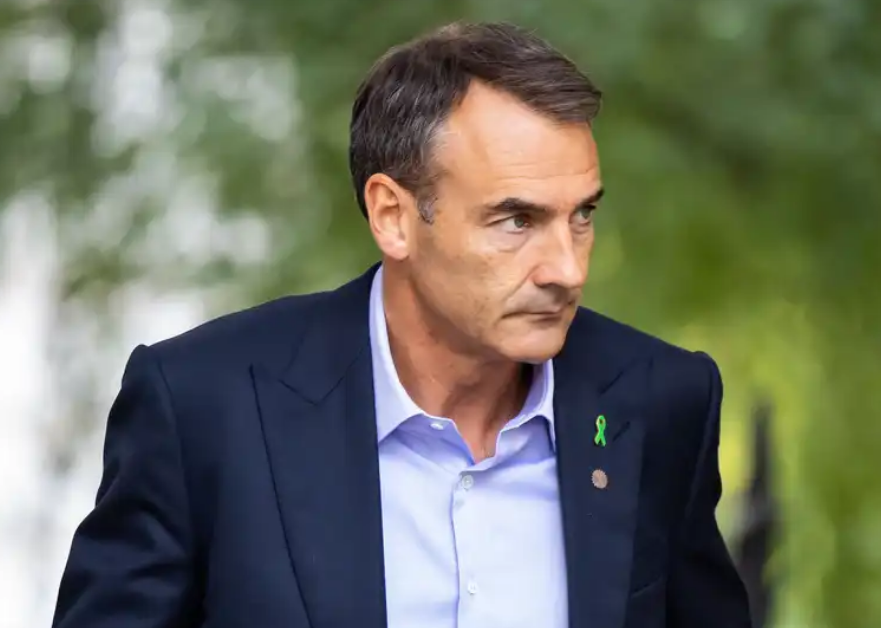 Bernard Looney was the last of a line of high flying BP super execs nicknamed "the Turtles" after the Teenage Mutant Ninja Turtles. They were young and ambitious "lifers" mentored by a former CEO John Browne and whose dizzying ascent up the greasy pole took them all the way to the boardroom.
But just as Browne's BP career ended in ruins in 2007 when it emerged he had lied to a court about his relationship with a man, now Bernard Looney finds himself wondering where it all went wrong.
The 53-year-old lost the job he loved working this week or the only company that had ever employed him – apart from the family farm in Ireland – in the most brutal of circumstances after admitting he had not been fully candid with the board about past relationships with colleagues.
He leaves with huge question marks hanging over him about how he had allowed his personal life to bring his professional career to such an ignominious and abrupt end.
Looney, who lives in Mayfair, London, and earned more than £10 million last year, grew up far from the boardroom cut and thrust of a global multinational. His early years were spent on a small dairy farm near Kenmare, County Kerry in Ireland with just 14 cows and eight acres of arable lands.
After graduating in engineering from University college Dublin, Looney was hired by BP and moved to London at the age of 20. He started out as a drill engineer in the North Sea in 1991 and spent a year getting his MBA at Stanford University, where he gained his accent described as "alternating between mid-Atlantic and Irish.".
He also worked in Alaska, the Gulf of Mexico, where he was part of the team dealing with the Deepwater Horizon explosion and oil spill, and Vietnam before getting more senior roles.
Looney later described the traumatic period working on the Deepwater spill that eventually cost the job of his then boss Tony Hayward.
Looney was at the time head of BP's North Sea operations and was drafted in to help try to come up with a solution to plug the well. He succeeded Bob Dudley as chief executive in February 2020.
BP said: "Mr. Looney has today informed the company that he now accepts that he was not fully transparent in his previous disclosures."
He goes immediately, to palpable shock in the City, which knew that, whatever else, Looney loved BP and believed in his mission.
Full story at BP 'turtle' Looney out of company he loved after relationships with staff | Evening Standard
---
---